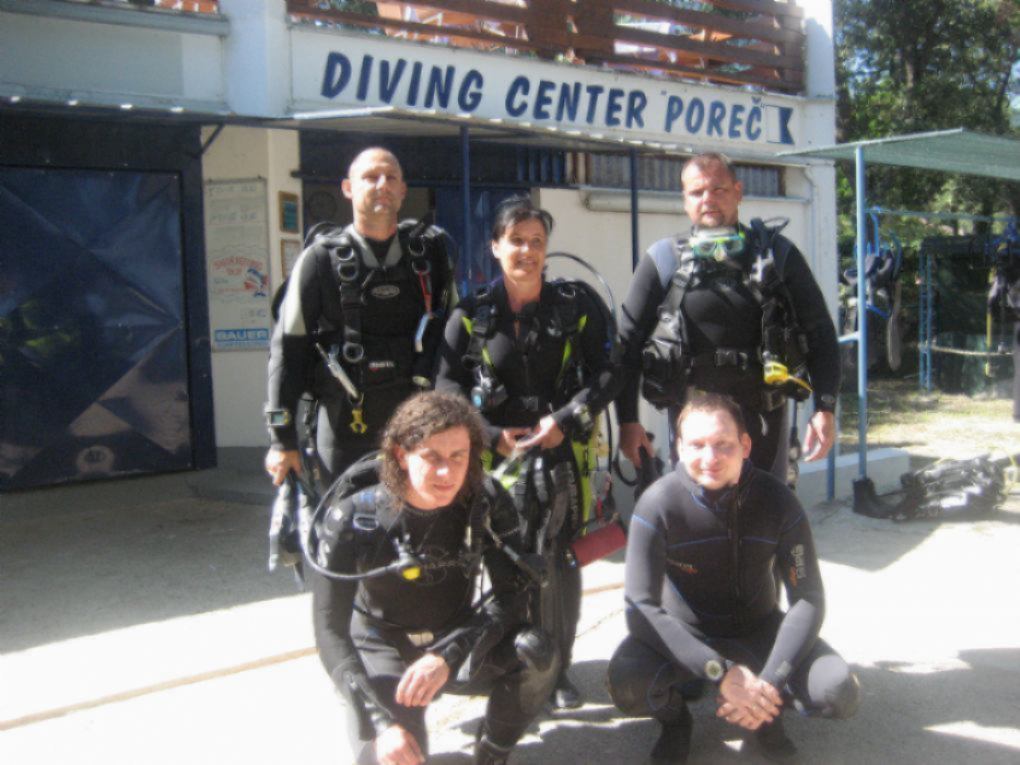 About our dive center
Our dive centre is divided into three areas, reception with classroom, changing room with storeroom for both the dive centre's rental equipment and divers personal equipment and a compressor room for tank filling.
Outside the dive center is an area for washing diving equipment as well as racks for drying wetsuits after diving.
Also in this area we have a portable swimming pool holding 18000 liters of fresh water with a of depth 120 cm, 6 m in length and 3 m width . This is used for diving instruction and exercises for beginners to learn in a controlled environment.
There is a jetty infront of the dive center from where our dive boat takes divers on daily dive trips to local reefs.
Average traveling time in our diving boat to local reefs is 10 minutes with a maximum journey of 30 minutes to other regional dive sites including "Banjole Caves" near the scenic town of Rovinj.
The bathing area in front of the dive center is protected by a visual dividing line from the rest of the bay with depth of 1 to 9 m. This is ideal for those who are learning or those who want to refresh their diving skills.